CHMALLORCA Gift Card: the Christmas gift for triathletes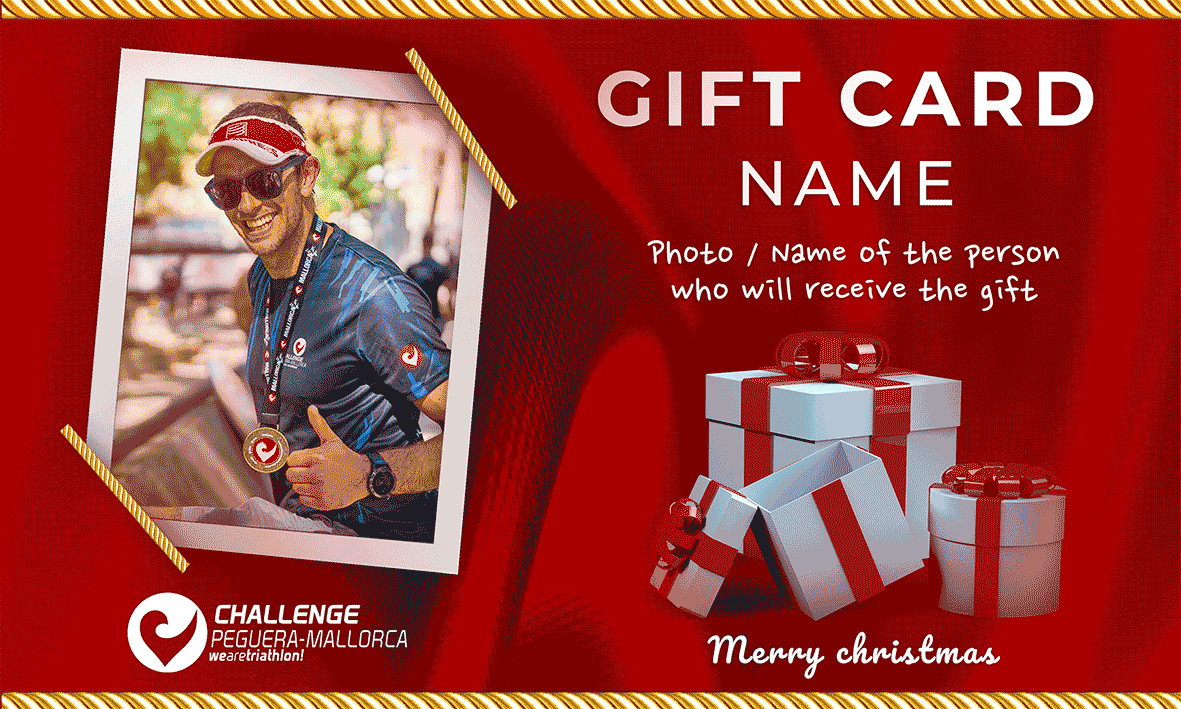 Don't know what to give this Christmas? Here we give you a perfect idea for TRIATHLON LOVERS… 🎁 Give health, give experiences, give challenge, give emotion, GIVE SPORTS, GIVE MALLORCA, GIVE CHALLENGE PEGUERA MALLORCA 2023!
We give you the possibility to give the registration for the CHFAMILY RACE OF THE YEAR 2022, one best middle distance triathlons in the world to whoever you want.
When? : 14th of October 2023
👉 Amazing courses through one of the most amazing parts of Mallorca island.
👉 Perfect end of season hit out (sport and holidays)
👉 Full side events programm for all (family, friends…)
👉 Perfect way to end of season
CHMALLORCA GIFT CARD: The Christmas gift for triathletes
HOW TO BUY YOUR PERSONALISED CHMALLORCA GIFT?
Enter our shop and select the E-GIFT CARD. Once you have made the payment, we will direct you to a form so you can personalise the card, with the name of the person you are giving it to, their photo, who you want us to send it to by email, and the day and time. You can buy the gift until 30 December 2022.
You know, now you have the perfect excuse to come along to run CHMALLORCA in 2023.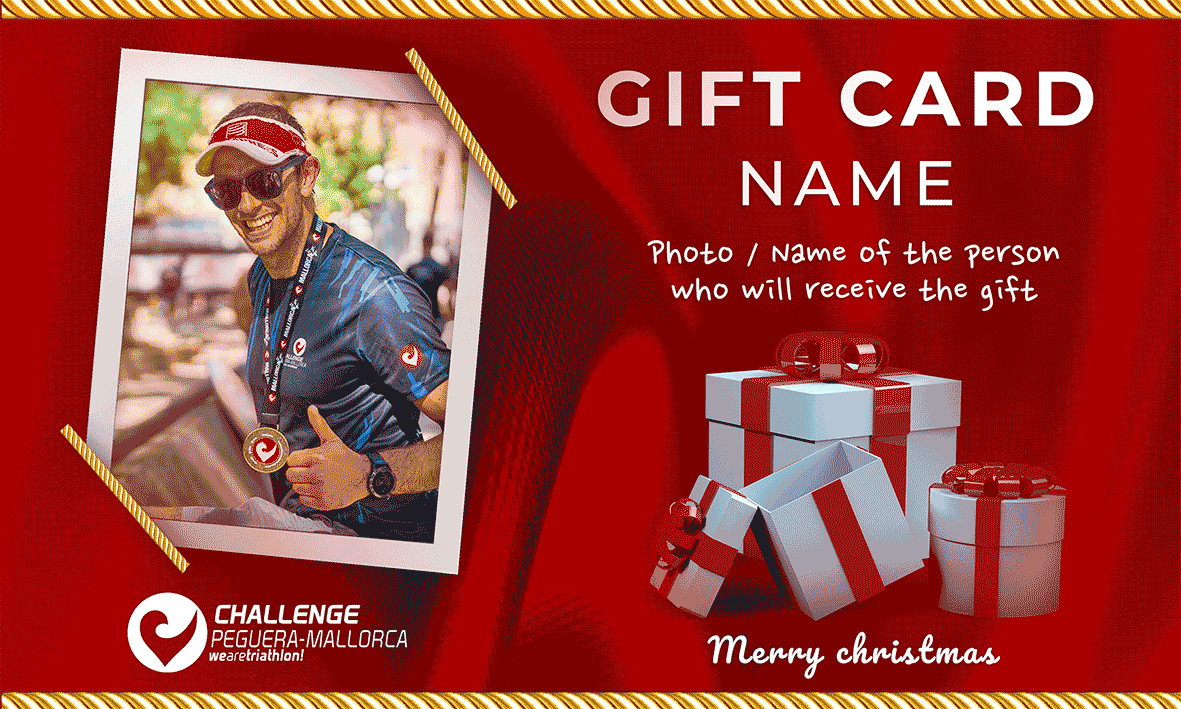 CHMALLORCA Gift Card: the Christmas gift for triathletes