Relay Middle Distance Challenge Mallorca

19 th October 2024
1,9 km swim – 90 km bike – 21,1 km run
Be a part of the amazing Challenge Mallorca relay triathlon race. Enjoy an impressive race as a team and finish your triathlon season in a big way.
You can participate in groups or two or three persons. This triathlon consists of a 1900m swim course, 21km bike course, and 21km run course.
Each team member completes one or two disciplines of the race. When the last athlete of the team arrives to the finish line, the team finishes together.
This is without any doubt one of, if not the best 70.3 courses I've ever raced. Only my second Challenge race as I usually race Ironman but this did not disappoint.
The sea swim was very tough, the bike course had everything from technical sections to hill climbs and fast sections and the run was hot and fast.
The course is very well supported by the event organiser and Holliday makers.
The whole event was extremely well organised and I can honestly say no stone was unturned by these guys.
Well done Challenge😎 
Race information
Are you thinking to race the amazing Challenge Peguera Mallorca middle triathlon? 
Challenge Mallorca relay triathlon
Swim course (1,9 km)
The swimming circuit takes place entirely in the beautiful, central and busy Playa de Torà. This is a SPECTACULAR segment, as from the 2022 edition participants will swim the 1.9 km in two laps, exiting the water to re-enter again.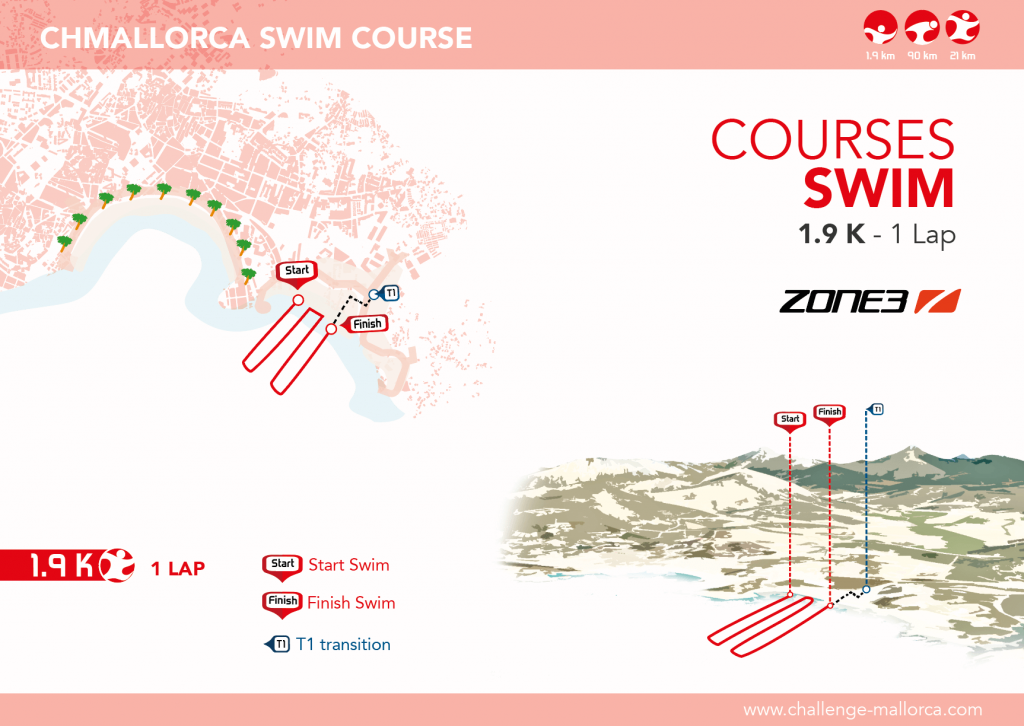 Bike course (90 km)
Mallorca owes much to its reputation as one of the most picturesque and spectacular 70.3 triathlons to its bike course. One thing is for sure: it's not completely flat. It has some rolling and some hilly segments but also speedy sections where bikes can speed up to 60km/h. The course is full of landscapes, it's technical and demanding and at times faster than other triathlon courses.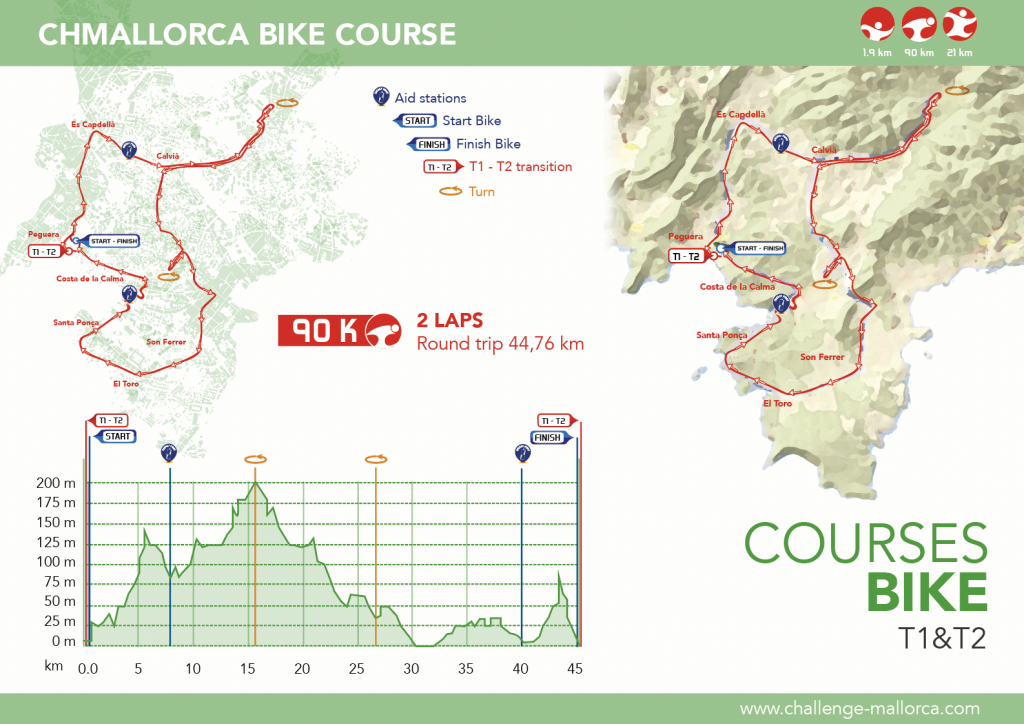 Run course (21 km)
For the 2016 edition we have made different changes in the run circuit in order to make it more flat and giving value to the most spectacular areas of Peguera: the maritime broadwalk and the boulevard. The result is an entertaining circuit that runs through the center of the village, with public and animation throughout the race.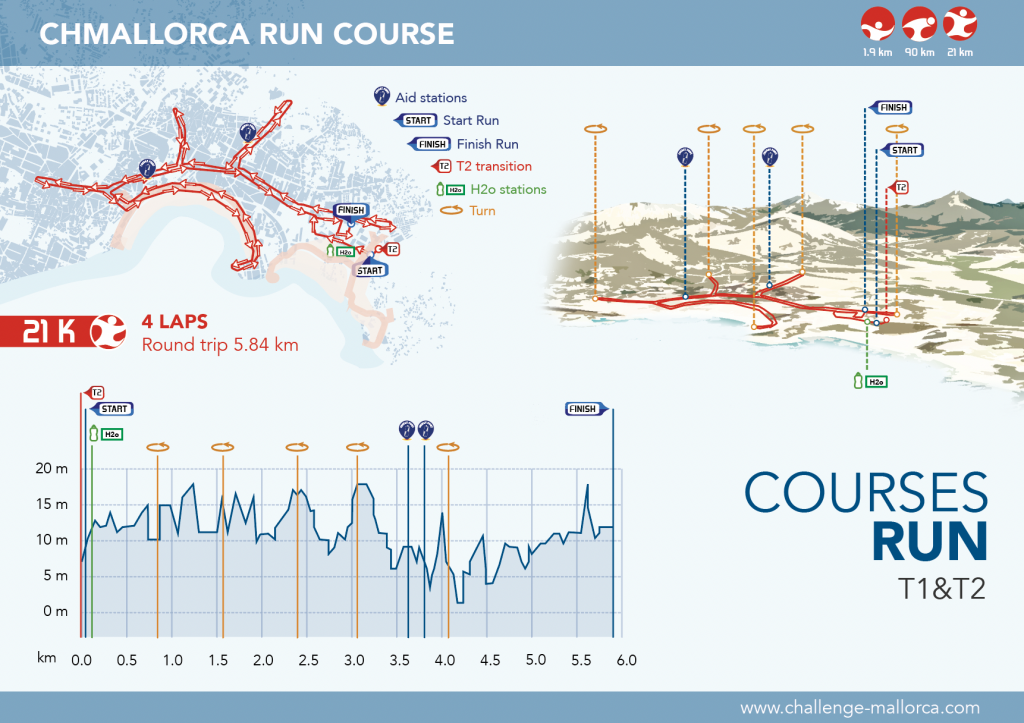 What's in the Challenge Race Kit?
At registration all athletes will receive a bag containing the following items:
backpack
Athlete wristband
green bag (post race)
red bag (bike)
blue bag (run)
Coloured swim cap
tattoo (swim course)
BIB number
Bib number for your bike
CHFAMILY Nutrition guide
start number
envelope with number stickers (helmet 3 for your transition bags) 1 Bike cover
… and more surprises!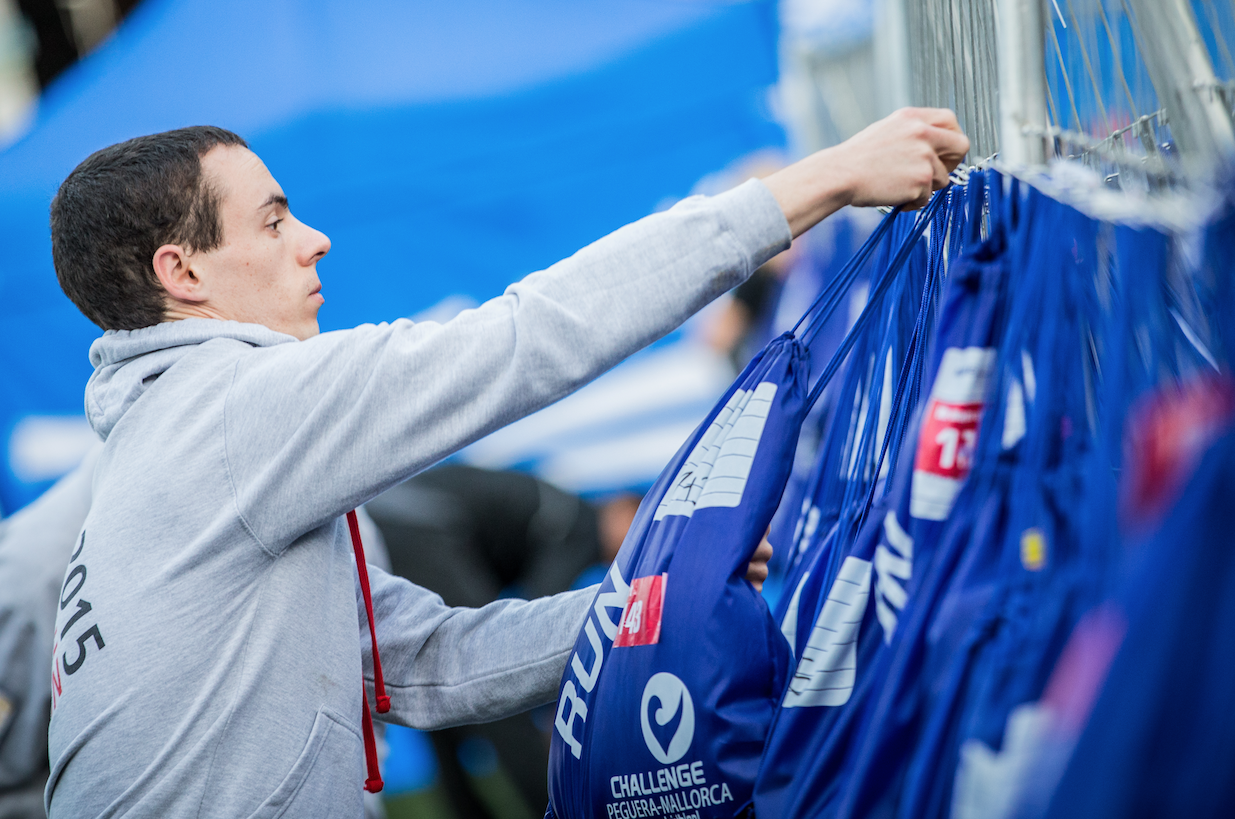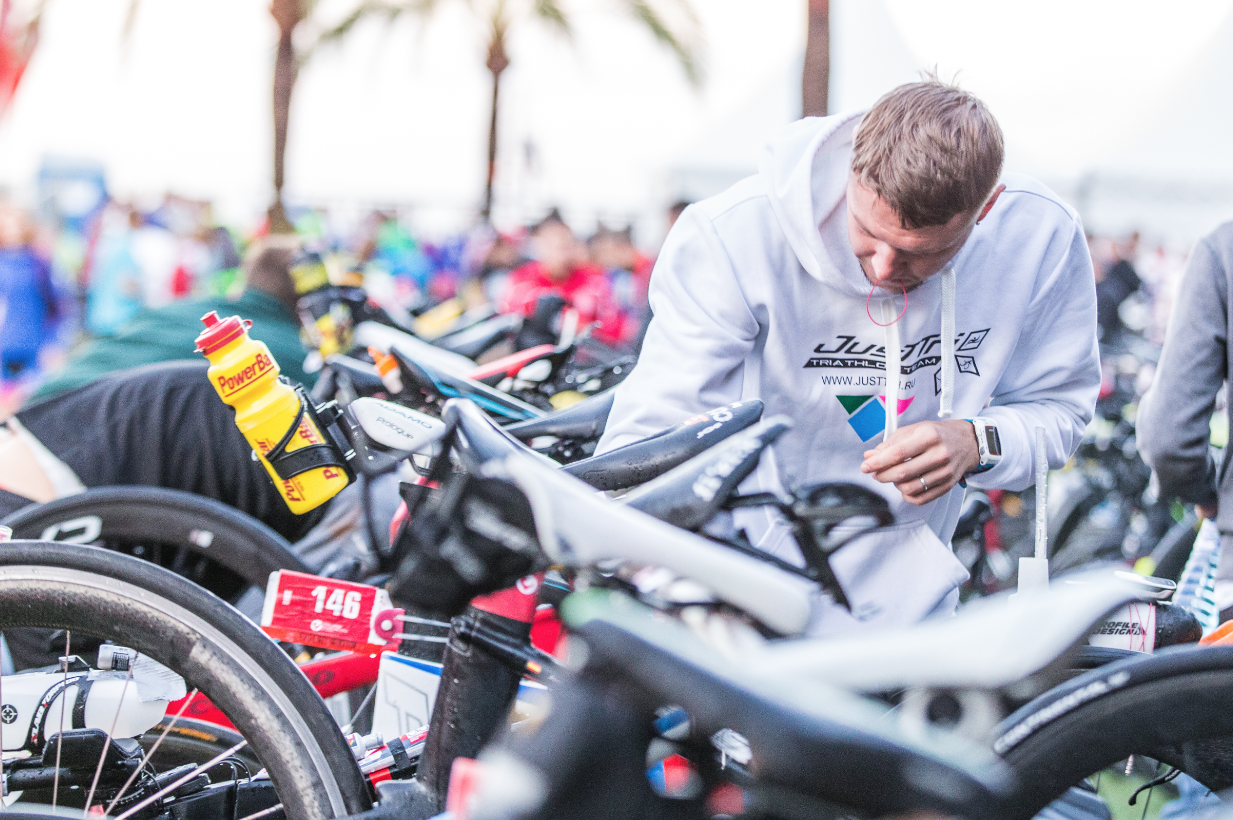 TIME SCHEDULE
Be prepared and read our briefing. Everything you need to know about the race is in there!
Make sure you read it carefully.
See the complete triathlon weekend's time schedule
SATURDAY 15TH OF OCTOBER 2022
TIME
ACTIVITY
LOCATION
8:25 to 8:40 h

Warm up

CHMALLORCA middle and relay

Torà

beach

8 to 8:45 h

Swim

warm up

Torà

beach

9 h

Start

CHMALLORCA middle and relay

Torà

beach

10 h

Expo &

Fair

Finish line area (Plaza de Torà) (map)
10:35 h

Swim cut

off time

T1&T2

13:30 h

Flower

ceremony middle distance PRO men

Finish line area (Plaza de Torà) (map)
14:30 h

Flower

ceremony middle distance PRO women

Finish line area (Plaza de Torà) (map)
16:30 h

Bike cut

off time 1

KM 75 of

the bike course

15:15 h

Bike cut

off time 2

T1&T2

15:30 to 19 h

Bike

storage opens for pick up bike

T1&T2

19 h

Awards

ceremony

Finish line area (Plaza de Torà) (map)

20 h

Closing

event

Finish line area (Plaza de Torà) (map)

CHMALLORCA

racers party

Beverly

playa hotel