Virtual Briefings
The Challenge Peguera Mallorca race briefings contain the latest news about the race, updated information about the different circuits, the weather forecast, the refreshment stations and other regulations. It is mandatory for all athletes competing in Challenge Peguera Mallorca to know them.
This year's briefings will take place online. You are requested to watch the Briefing so that you receive all the necessary information.
We will publish on the morning of Friday, 13th October the VIRTUAL BRIEFINGS
Please keep an eye on our website and follow us on Facebook to stay informed about important updates.
Have questions? Everything you need to know about the race is in the Briefing & athlete guide of the Challenge Peguera Mallorca triathlon.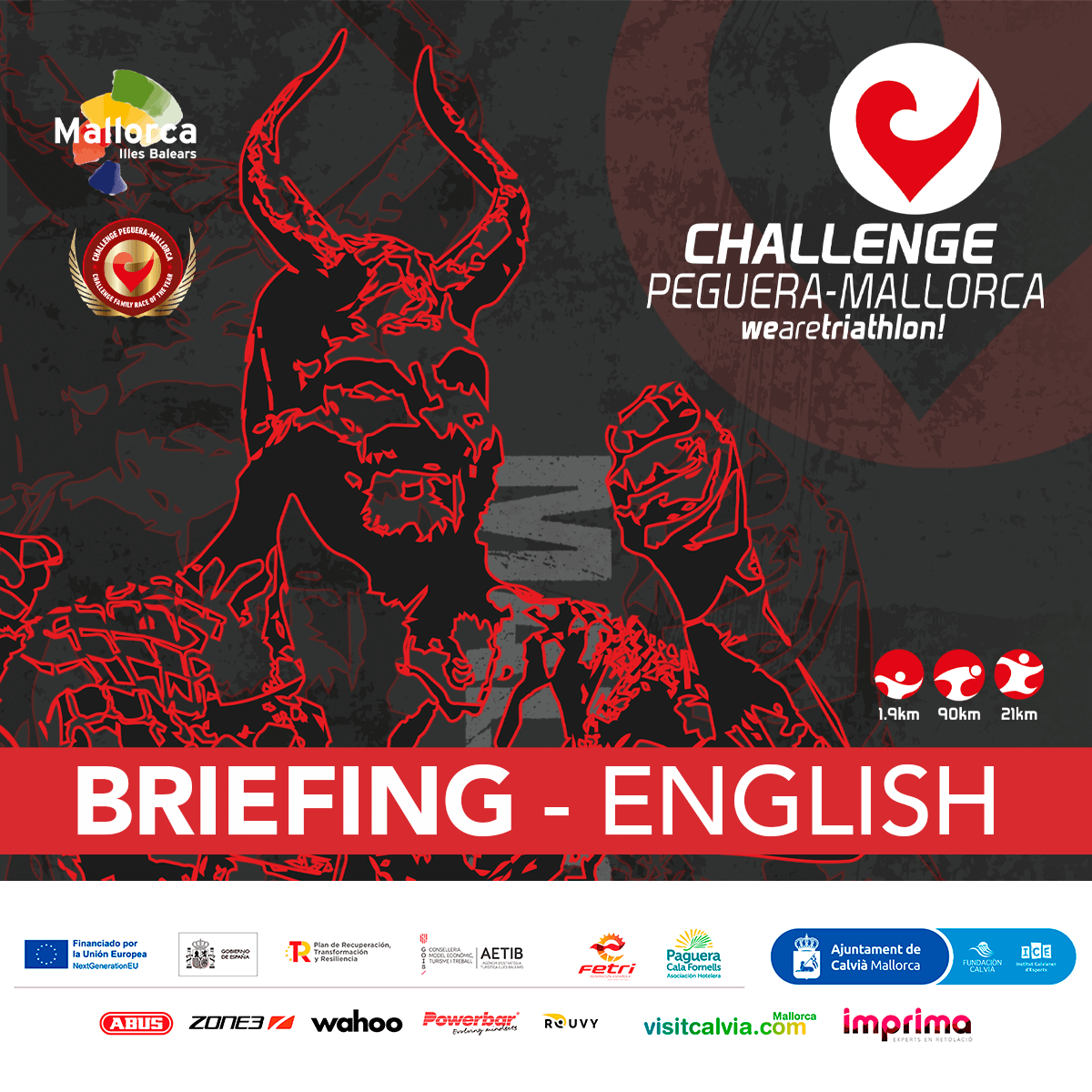 ONLINE GERMAN BRIEFING CPM 2023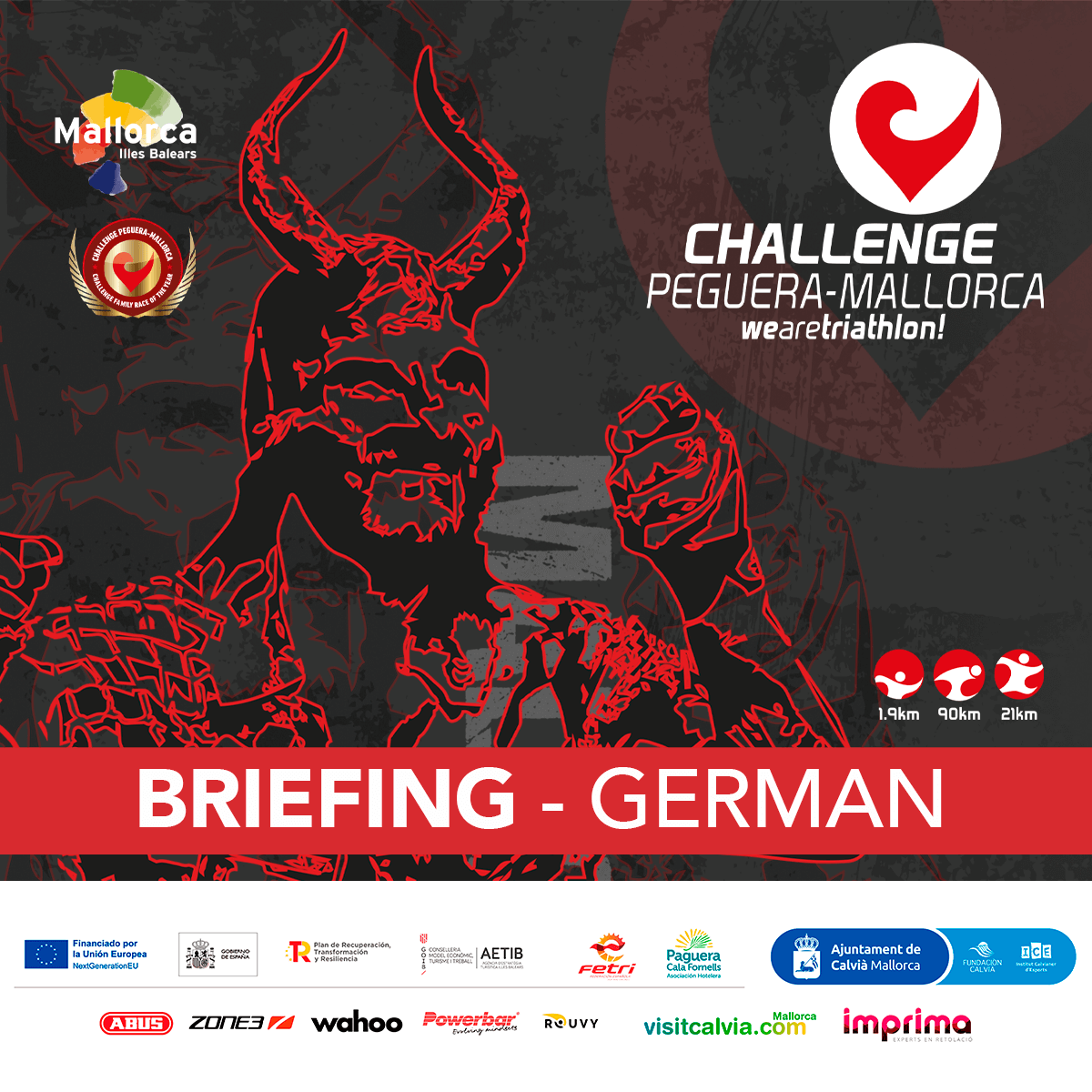 BRIEFING ONLINE ESPAÑOL CPM 2023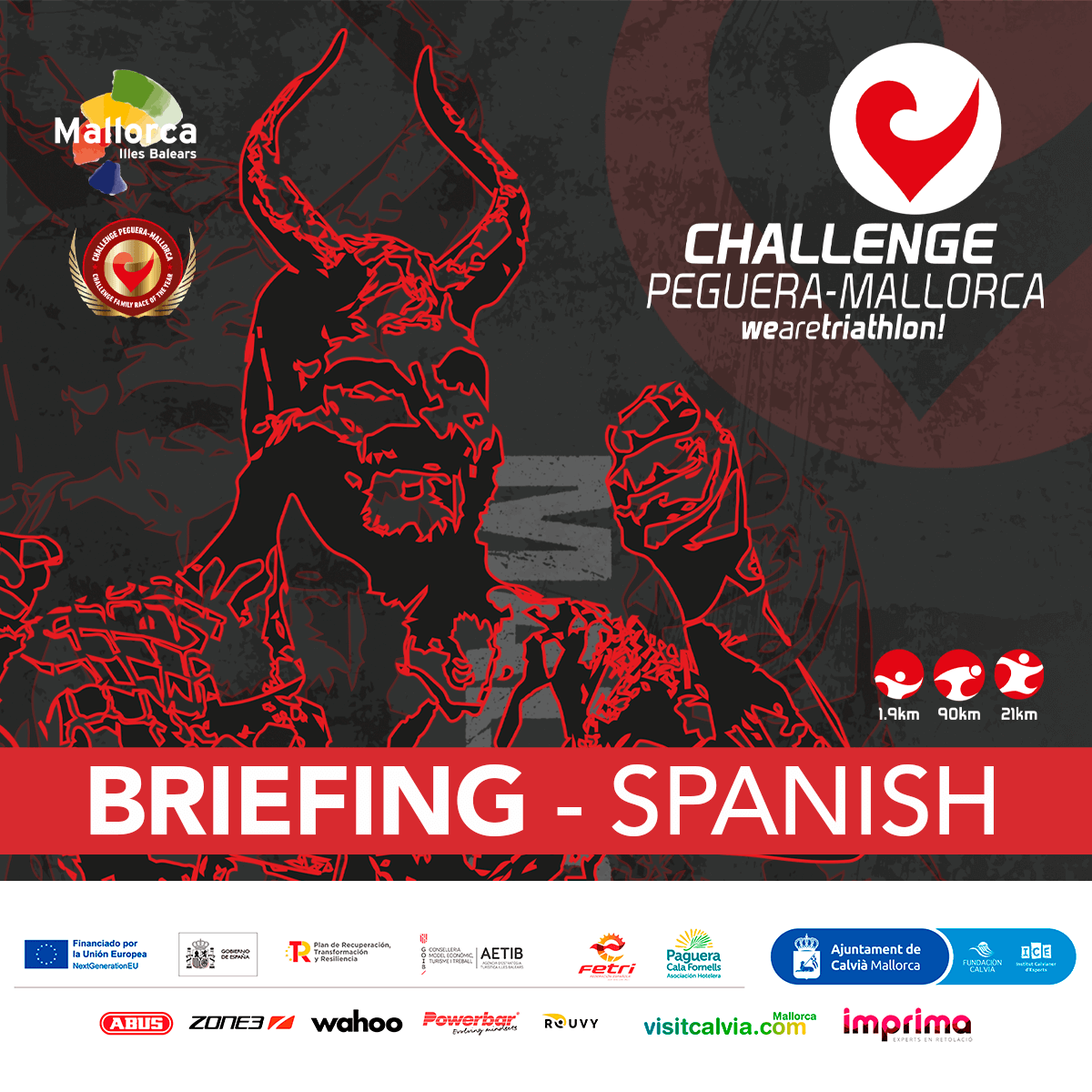 ONLINE CATALAN BRIEFING CPM 2023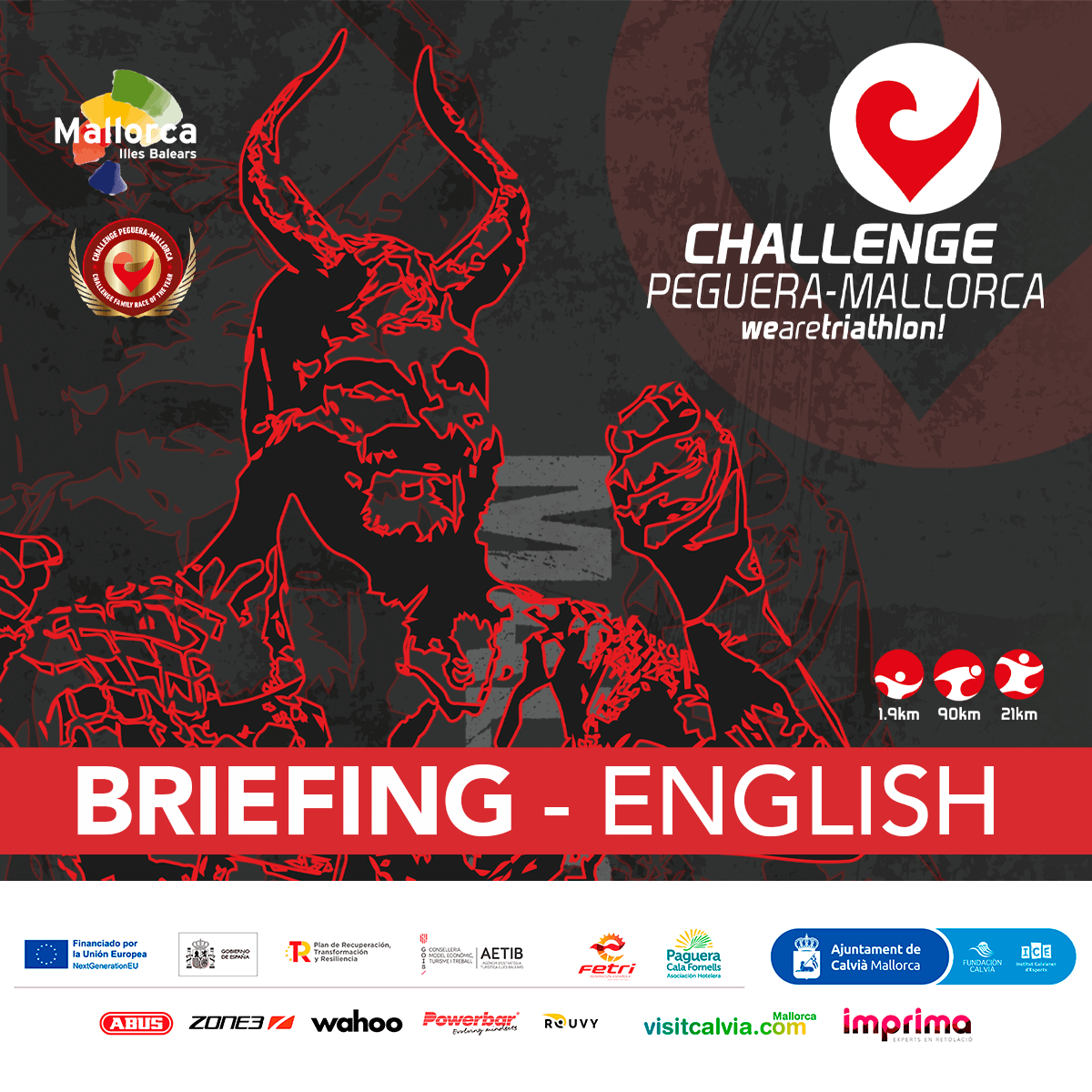 Athletes Guide & Relay teams guide CPM2023
Here is the RACE GUIDE. This year we have made 2 guides, the RACE GUIDE FOR INDIVIDUALS , and the RACE GUIDE FOR RELAY TEAMS.
Here you have the English version of each one, note that the magazines are also available in Spanish and Catalan.
It is very important that you read this guide, it contains the relevant information to prepare the race. Please read the guide thoroughly.
Note: The information in the Athletes and Relay teams Guides are subject to change.
ONLINE ENGLISH BRIEFING CPM 2022
ONLINE GERMAN BRIEFING CPM 2022
BRIEFING ONLINE ESPAÑOL CPM 2022
Download the ELITECHIP APP to follow the race (live results, tracking, etc.)
CHALLENGE MALLORCA TRIATHLON
JUSTUS NIESCHLAG – CHMALLORCA
BRIEFING DATE
| DATE | HOUR | BRIEFING | PLACE |
| --- | --- | --- | --- |
| 15/10/21 | 11:30 h | PRO briefing | Casal de Peguera |
| 15/10/21 | 12 h | German briefing | Casal de Peguera |
| 15/10/21 | 12:45 h | English briefing | Casal de Peguera |
| 15/10/21 | 16 h | Spanish briefing | Casal de Peguera |