CHMALLORCA race of the year at CHFAMILY AWARDS 2022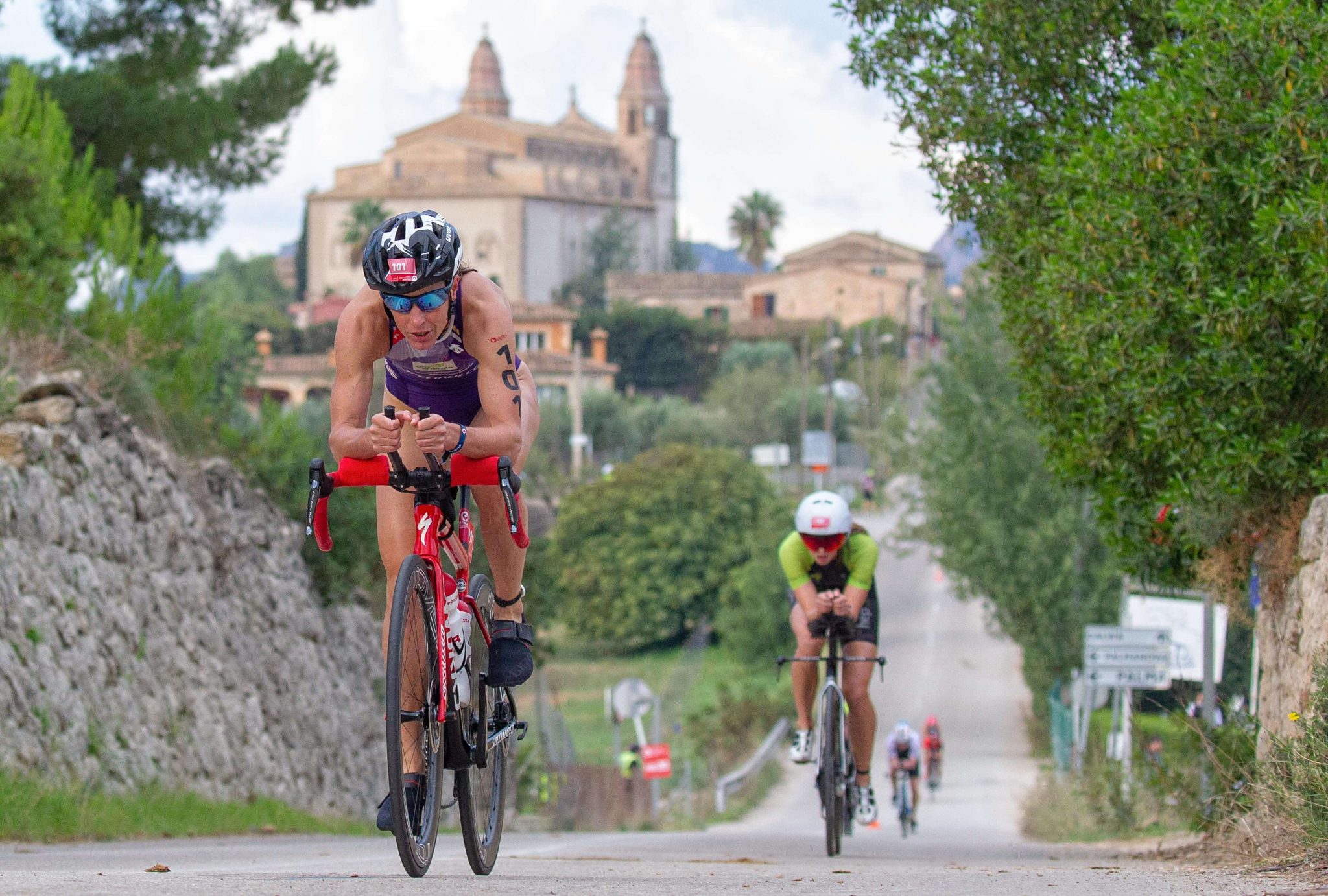 CHALLENGE MALLORCA race of the year 2022 at CHALLENGEFAMILY Awards 2022
CHALLENGE PEGUERA-MALLORCA crowned as THE BEST CHALLENGEFAMILY race and also wins the prize for BEST FINISH LINE PARTY.
After announcing CHALLENGEFAMILY 's Awards past 10th of december 2022, today there are several winners in all twelve categories. Most prestigious price is definitely for CHALLENGEPEGUERA-MALLORCA: this race is chosen as Race of the Year! 2022. CHALLENGEPEGUERAMALLORCA, as well as being recognised with the highest award given by the international triathlon organisation Challenge Family Race, has also received the award for Best Finish line party.
CHALLENGEFAMILY athletes liked the spectacular courses through the beautiful surroundings of Mallorca, the swim in the Mediterranean sea, the bike including some tough climbs and the run on the promenade with lots of public alongside the course. Therefore it's decided to pick this race as Race of the Year. CHALLENGEPEGUERA-MALLORCA will take place October 20th 2023.
With the CHALLENGEFAMILY Awards race organizers, volunteers and all people which put on incredible races around the globe year after year, being rewarded for their hard work and they are decided by athletes' choices. Not only the Race of the Year was rewarded, but also awards in eleven different categories.The Mayor of Calvià, Alfonso Rodríguez Badal, has thanked this international recognition and has congratulated the hundreds of people and the associations and entities that make it possible to carry out this sporting event, year after year, which already occupies a preferential place in the calendar of international sporting events.
The Deputy Mayor for Sports, Eva Serra, expressed her gratitude to the more than 500 volunteers who this year have made the success of the race possible, as well as to the involvement of the Hotel Association of Paguera and Cala Fornells, the support of the Tourism Strategy Agency of the Balearic Islands (AETIB) and the Fundació Mallorca Turisme (Consell de Mallorca), the collaboration of the Spanish Triathlon Federation, and the brands that this year have collaborated in the management of the event, such as Zone3, Powerbar, Trasmed or Rouvy, among others. For Eva Serra, this recognition undoubtedly endorses the good work done and contributes to the growth of the project.
Challenge Peguera Mallorca, organised every year by the Calvià 2004 Foundation and the Calvià Town Hall, is an example of institutional collaboration and private initiative.
In 2019 it won the award for the best race among all the circuits participating in the Challenge Family and in the 2021 edition it won the award for the most hospitable competition.
Here you can see the overview of all awards:
The winners of the 2022 Challenge Family Race Awards are:
Race of the Year – Challenge Peguera-Mallorca, Spain
Best Race Venue – The Championship/Challenge Šamorin, Slovakia
Best Swim – Challenge Taiwan
Best Bike – DATEV Challenge Roth powered by hep, Germany
Best Run – Challenge Almere-Amsterdam, The Netherlands
Best Finish Line Party – Challenge Peguera-Mallorca, Spain
Best Fans – DATEV Challenge Roth powered by hep
Best New Race – Challenge Sanremo, Italy
Best After Race Food – Challenge Gdańsk, Poland
Most Eco Friendly – DATEV Challenge Roth powered by hep, Germany
Most Family-Friendly – OTSO Challenge Salou, Spain
Watch the winning races highlights reel here: https://youtu.be/b2J9v8gl1kw
CHALLENGE MALLORCA race of the year 2022