ZONE 3 IS THE NEW OFFICIAL SWIM PARTNER OF CHALLENGE PEGUERA MALLORCA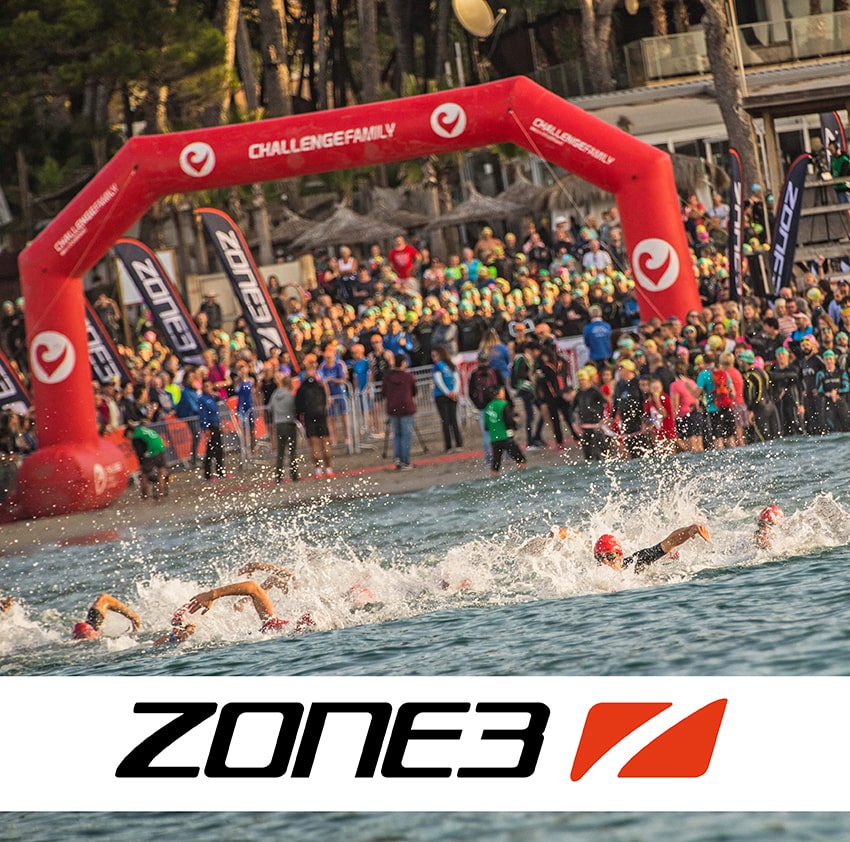 ZONE 3 IS THE NEW OFFICIAL SWIM PARTNER OF CHALLENGE PEGUERA MALLORCA
Challenge Family has partnered with ZONE3 successfully in other events
ZONE3produces Europe's highest rated trisuits and wetsuits
We are delighted and honored to announce that ZONE3, Europe's highest rated triathlon brand, will be the official swim partner at CHALLENGE PEGUERA MALLORCA 2022.
Zone3 was founded in 2004 and now, 15 years on, the open water and triathlon sports specialist are dedicated to producing industry-leading products designed to maximise every athlete's performance and enjoyment of the sport. Thanks to their dedication to the sport, athlete performance and passion, we believe ZONE3 are the perfect supplier of wetsuits, trisuits, open water accessories and race day necessities to help drive you towards your next goal.
"We are very happy to partner with ZONE3 this year, with whom we share our passion for triathlon. Our athletes look forward to products, which reach the highest quality standards", says Marketing and communications Manager of CHMALLORCA Juan Abarca.