Junior Challenge Mallorca run
La Junior Challenge Mallorca run es una carrera a pie infantil de carácter lúdico dirigida a niñ@s de 0 a 16 años. La actividad forma parte de los eventos paralelos del triatlón Challenge Peguera Mallorca.
Objetivo de la Junior Challenge Mallorca run: promover la práctica de actividad física entre los niños y niñas. El deporte nos permite promocionar valores como el esfuerzo, la integración social, la solidaridad, la colaboración, el juego limpio, el respeto, entre otros, sin olvidarnos del componente social intrínseco que tiene.
A tener en cuenta:
Premios para tod@s l@s participantes.
Tod@s l@s atletas participantes tendrán seguro de la Organización.
Día: viernes 13 de octubre 2023
Hora: 17.30 h
Lugar: Plaza de Torà (línea de meta)
Precio: 1 € (El total íntegro de la recaudación de esta carrera se destinará a proyectos de solidaridad gestionados por entidades locales. )
Inscripciones presenciales 
No se asegura la disponibilidad de los obsequios a las personas participantes que se apunten presencialmente.
Categorías (chicas y chicos)
Se agrupará a todas las personas participantes por grupos de edad. Cada grupo de edad saldrá por separado y recorrerá una distancia acorde a su edad.
Circuitos
Los circuitos de esta carrera partirán desde el arco de salida de C/ Ratolí y recorrerán la distancia marcada para cada grupo de edad en el Boulevard de Peguera. La meta, estará situada en el arco de meta de la prueba principal, Challenge Peguera Mallorca triatlón.
13th of october (friday)
| EDADES | DISTANCIAS |
| --- | --- |
| 0-3 años | 100 m |
| 3-4 años | 100 m |
| 5-6 años | 300 m |
| 7-8 años | 300 m |
| 9-12 años | 600 m |
| +13 años | 800 m |
13th of october (friday)
| EVENTO | LUGAR Y HORARIO |
| --- | --- |
| RECOGIDA DE DORSALES | CHMALLORCA expo  (Línea de meta) de 16 a 17.15 h   |
| CALENTAMIENTO CONJUNTO | CHMALLORCA META, 17 h  |
| INICIO DE CARRERA | CHMALLORCA META, 17.30 h |
| FINAL DE CARRERA | CHMALLORCA META, 18.30 h |
Características:
Avituallamiento (línea de meta)

No se cronometrará la carrera (no es competitiva)

Cada participante recibirá un obsequio
1.Inscripción
-a.- La inscripción se realiza vía internet o presencialmente (en caso de disponibilidad)
-b.- El derecho a participar en la carrera se obtiene en el momento que la inscripción se confirma.
2.- Traspaso de inscripción
-a.- La participación en la carrera es exclusivamente personal y no será posible el traspaso de inscripción a otros participantes.
-b.- No será posible intercambiar plazas. La organización se reserva el derecho a no aceptar inscripciones o a la suspensión de estas.
3.- Descalificación
-a.- El organizador tendrá el derecho de descalificar a los atletas por las razones que considere de acuerdo con el reglamento de la competición.
4.- Responsabilidad
-a.- El organizador no se hace responsable de los daños producidos en los participantes fruto de la participación en esta prueba.
5.- Suspensión de la prueba
-a.-En caso de fuerza mayor o razones de seguridad, el organizador podrá cambiar los recorridos, modificar el evento o suspenderlo.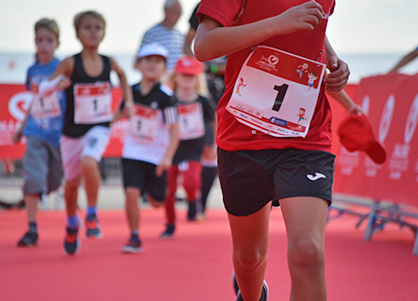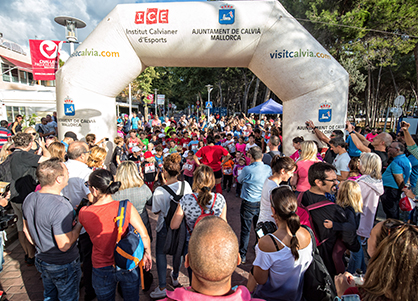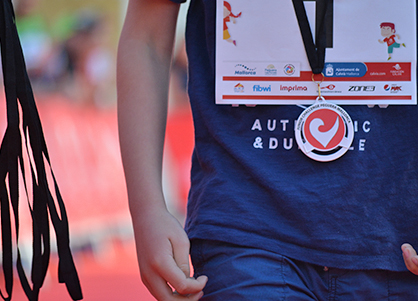 Event organized by Fundación Calvià 2004 and Ajuntament de Calvià.