Junior Challenge Mallorca rennen
FREITAG 14.10.2022
| Altersgruppe | Hubabstände |
| --- | --- |
| 0-3 Jahre alt | 100 m |
| 3-4 Jahre alt | 100 m |
| 5-6 Jahre alt | 300 m |
| 7-8 Jahre alt | 300 m |
| 9-12 Jahre alt | 600 m |
| +13 Jahre alt | 800 m |
FREITAG 14.10.2022
| EVENT | ZEITPLAN |
| --- | --- |
| COLLECTING BIB NUMBERS | CHMALLORCA expo  (finish line) From 4 to 5.30 pm |
| WARM UP (all together) | CHMALLORCA finish line, 5 pm |
| RACE START | CHMALLORCA finish line, 5.30 pm |
| RACE FINISH | CHMALLORCA finish line, 5.30 pm |
Das Rennen beinhaltet:
Provisionierung station

Geschenk für die Teilnehmer

Nicht wettbewerbsfähig
Rules
-1.- Junior Challenge Mallorca run Registration takes place via online registration on the internet.
-2.- The right to a starting place is only in effect after the confirmation of the registration.
-3.- Participation is an exclusively personal right and each participant must pick up their starting materials in person and be in possession of a valid starting pass, which must be presented in conjunction with an ID card/passport at the distribution office or at other control spots of the organization.
-4.- Exchanging of starting places is not possible. The organizer reserves the right to reject entries for reasons important to them or to issue a suspension respectively.
The organizer also has the right to any time disqualify athletes for reasons important to them in agreement with the competition jury. Participants that have been disqualified for obvious fraud will get no starting permission for the following two years.
Exchanging of entries is not possible.
Release and Waiver of Liability and Indemnification Agreement
The organizer has no liability for damages against participants, should the organizer be entitled to – because of forces majeures – or be obliged to- by authority directives or for safety reasons – to make modifications in the realization of the event or to cancel it. Entry fees are not refunded.
The organizers are not liable for health risks of the participants pertaining to the event. The organizers assume no liability for objects stored free of charge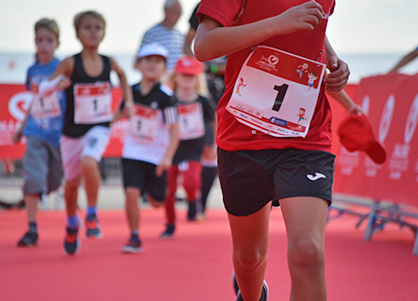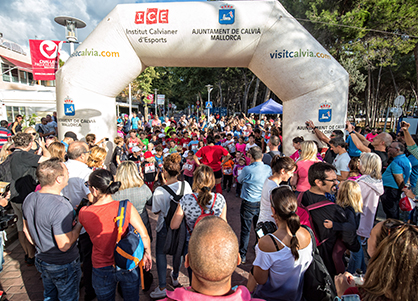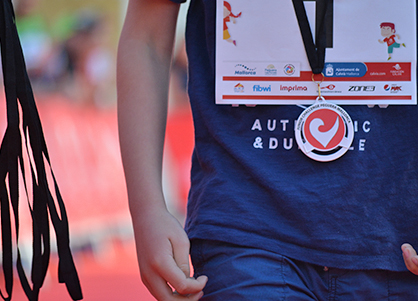 Event organized by Fundación Calvià 2004 and Ajuntament de Calvià.