ANMELDUNG FÜR CHALLENGE PEGUERA MALLORCA TRIATHLON 2023 

Preis des Mallorca triathlon – Anmeldung Challenge Peguera (mitteldistanz)
Challengee Peguera Mallorca triathlon entry fees 2022
VERANSTALTUNGSDATUM: 14. OKTOBER 2023
INDIVIDUAL - Mitteldistanz
Age group
Paratriathlete
Pro triathlete

Altersklasse:

 allgemeine Kategorie

Paratriathleten: Kategorie für Triathleten mit körperlichen Einschränkungen

PRO-Triathleten: eine Challenge Family Pro-Mitgliedschaft erforderlich. Sollten Sie nicht Challenge Family Pro-Mitglied sein, dann kontaktieren Sie die Challenge Family, um Mitglied zu werden. 
Staffelteam
| Staffelteam (Männer) | Staffelteam (Frauen) | Staffelteam (gemischte) |
| --- | --- | --- |
| 2 oder 3 Männer | 2 oder 3 frauen | Mindestens 1 Mann und 1 Frau |
Staffelteams müssen mindestens 2 Mitglieder haben. Ein Mitglied kann dabei maximal in 2 Teilabschnitten antreten. Jedes Mitglied muss angeben in welchem Teilabschnitt es antreten will (Schwimmen, Radfahren, Rennen). Staffelteams können entweder reine Männer- oder Frauenteams sein, aber auch gemischte Teams bilden.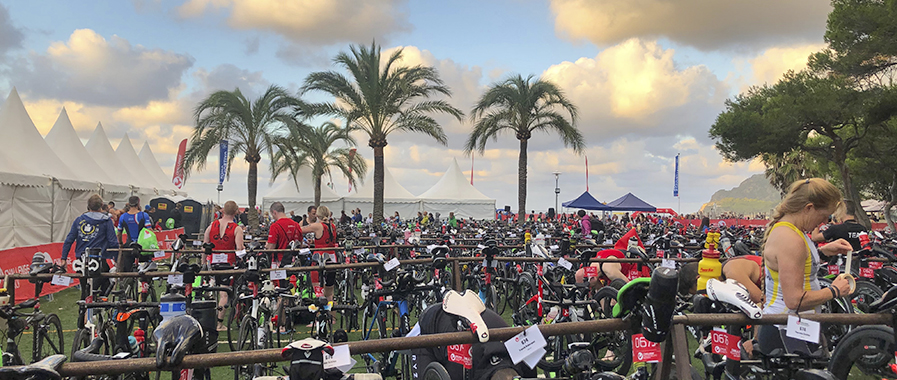 PREISES Challenge Peguera Mallorca triathlon 2023
Meldet euch noch heute für Challenge Mallorca vor der nächsten Preiserhöhung an und erlebt eine der schönsten Triathlon Halbdistanzen. Wir freuen uns sehr darauf, euch auf Mallorca begrüßen zu dürfen. Die Preise hängen davon ab, wann Sie sich für die Challenge Peguera-Mallorca anmelden und in welcher Kategorie (individuelle vs. Staffel). Alle Preise sind in der individuellen Sparte pro Person berechnet und in der Staffelsparte pro Team.
 INDIVIDUEL
STAFFELTEAM
AKTUELLER PREIS  (

Ab 15 Juni

)
225 €
325 €

Nächster Preis (Ab 1. August)

€ 240 €

340€
If you register with a group of 10+ people, receive an extra discount! Email ice@calvia.com for discount information.
Preis des Mallorca triathlon – Anmeldung Challenge Peguera (mitteldistanz)
WAS IST INBEGRIFFEN? 
Anmeldung für die Halbe Distanz

Ein 12-Euro-Ticket für die reisende Pasta-Party CHALLENGE PEGUERA MALLORCA.

Finisher-Shirt

Rucksack mit einem Willkommenspaket mit mehreren Geschenken

Medaille (mit KOSTENLOSER Gravur!)

Badekappe für Schwimmkurs

Zugang zum Buffet nach dem Rennen

Drei Übergangstaschen

Pflege während des Rennens (Essen und Trinken)

Medizinische Versorgung (falls erforderlich) während und nach dem Rennen

Zugang zu Massagen
TRIATHLONLIZENZ
Sollten Sie im Besitz einer Triathlonlizenz sein und in einem Verband angemeldet: Zeigen Sie Ihre gültige Lizenz beim Abholen der Startnummer vor.
Sollten Sie keine Triathlonlizenz haben, also in keinem Verband angemeldet sein: Sie müssen eine Versicherung für einen Tag bezahlen. Die Gebühr für einen Tag Versicherung beträgt 10 €. Sie sollten sie beim Abholen der Startnummer bezahlen.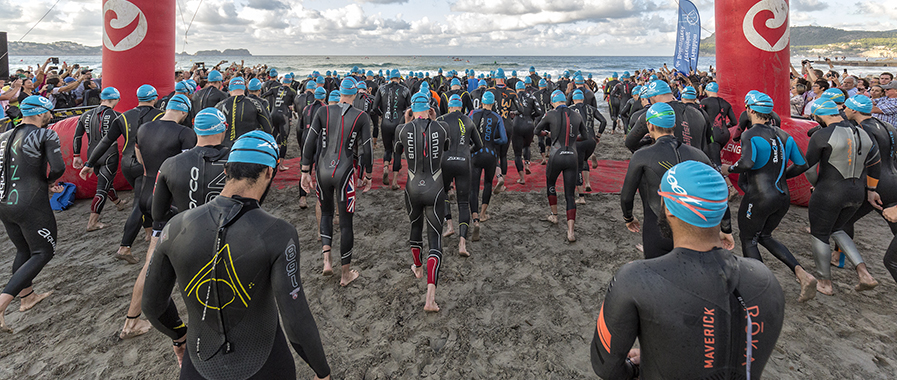 RÜCKTRITTSVERSICHERUNG
Wenn Sie die Rücktrittsversicherung von 45 € bezahlen:
Können Sie von Ihrer Anmeldung bis zum 14. September 2023 zurücktreten und Sie bekommen dann den gezahlten Gesamtbetrag (die 45 € der Rücktrittsversicherung werden nicht zurückerstattet) zurückerstattet.
Der Rücktrittsversicherungskauf ist nur bis zum 29. August 2023 möglich.
Keine Rennstornierungsversicherung von 45 € nicht bezahlen:
Bis zum 31. Januar 2023 bekommen Sie 75% des REGISTRATION Gesamtbetrags zurückerstattet
Vom 1. Februar bis 31. July 2023 bekommen Sie 50% des REGISTRATION Gesamtbetrags zurückerstattet,
Vom 1. August 2023 an bekommen Sie nichts zurückerstattet.
Wenn Sie von Ihrer Anmeldung zurücktreten möchten, müssen Sie keine Erklärungen abgeben oder medizinische Atteste vorweisen. Sie müssen lediglich dieses Formular ausfüllen.
Es ist nicht möglich Ihre Anmeldung auf eine andere Person, einen anderen Wettbewerb oder auf nächstes Jahr zu übertragen.